So, you are ready to go on a trip, packed your bags. And already googled some cool places for photography. But while taking your camera bag you got confused about choosing your photography equipment. If this is what happened to you then in this article I am going to share 10 Essential Equipment For Travel Photography.
Honestly, my first trip was terrible because I just took my camera and a single battery and went for photography. And the result was I didn't get enough shot because I didn't have the right equipment. I don't want you to make the same mistake if this is your first trip.
My mistake was I didn't do any research about what equipments should I carry. But you are reading this article that means you have already skipped that big mistake.
List of Essential Equipment For Travel Photography
Camera Bag
Extra battery and charger
A Tripod
An external flash
Extra memory cards
An external hard drive
Cleaning Equipment
Wide-angle lens
An Led light
A secondary camera
Mp3 player with good playlist 🙂 (this one depends on you if you like music 😉 )
1. Camera Bag
By the word camera bag, I mean a bag that is large enough and has enough sections to carry all your lenses, external flash, charger, batteries, memory cards.
Why??? Because it will be easy for you to keep all your gears in one place.
2. Extra battery and charger
Whatever camera you are going to use on the trip, keep extra batteries for that camera. Because you can't go a whole day with a single battery.
3. A Tripod
A steady tripod is a must if you want to click shot with slow shutter speed. So, carrying a tripod on your trip is a good idea if you don't want to miss some cool long exposure shots.
4. An external Flash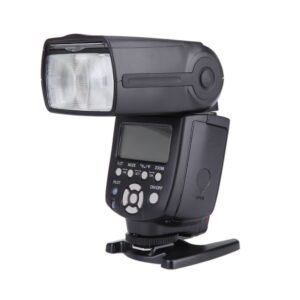 There is no need to say that you'll definitely need an external flash in some conditions.
5. Extra Memory card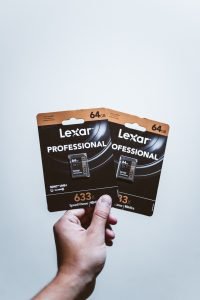 It's necessary to carry an extra memory card with you on your trip. In case if you lose or accidentally damage one memory card you still have the other one to use. Or if one card gets full, you will have the second one.
6. An external Hard Drive
Definitely, you'll need something for back up of all your photos. And an external hard drive is a good option for that. So that you can store all your photos safely.
7. Cleaning equipment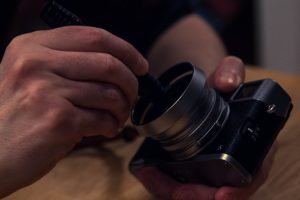 You are not going to click photos only in a room. You'll go to different places and in different weather conditions and there will be so much dust. At the end of the day, you will find your camera in a different look 🙂 .
To avoid this, keep the camera cleaning kit always in your camera bag.
8. Wide-Angle lens
It's obvious that you are going to take your prime and zoom lens with you. But don't forget to take your wide-angle lens with you as you'll need some wide-angle shot while clicking landscapes. And if you don't have a wide-angle lens then take your 18-55mm lens with you. Don't forget that little guy at home.
9. An led light
Sometimes it's hard to focus on a subject in dark places. Because if your camera can't see the subject it can't focus. So, the solution is that you should keep an led light. With the help of it, you can see your subject in dark and focus on it.
10. A secondary Camera
Put a secondary camera in your pocket. Something small and compact which fits in your pocket. It can be a Go Pro, point and shoot or if you have a smartphone with a good camera that will also work.
11. Mp3 player with a good playlist 😉
So, these are the essential equipment for travel photography you should carry with you on your trip. I hope you enjoyed reading this article about "Travel Photography- 10 Essential Equipment to keep".
Still, If you have any queries, confusion or suggestion then feel free to touch the base with us and contact us.